Do you have news to share? We will post professional highlights, milestones, celebrations, events, job postings, and memorials.
Email info@FNDSociety.org to add your announcement.
---
In Memoriam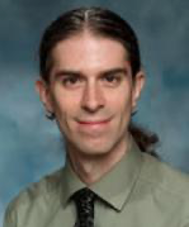 Daniel P. Schneider, MD, one of the founding members of Functional Neurological Disorder Society, passed away on February 8, 2021 at age 46 after an 18-month battle with pancreatic cancer.
Dan was a native of upstate New York and a 2003 graduate of the Jacobs School of Medicine and Biomedical Sciences in Buffalo, NY. He completed a joint neurology/psychiatry residency at the University of Massachusetts and a movement disorders fellowship at Columbia. He was Board-certified in both neurology and psychiatry. In 2011, he joined the full-time faculty at Rutgers Robert Wood Johnson Medical School, then part of the University of Medicine and Dentistry of New Jersey.
On his arrival at Rutgers, Dan created a behavioral neurology service and joined national collaborations in Huntington's disease and Alzheimer's disease. He was the neurological director of Rutgers' HD Clinic and his skills in treating the complicated behavioral and cognitive aspects of Parkinson's disease attracted referrals not only from New Jersey, but also from New York City and Philadelphia.
Dan led the department's deep-brain stimulation service, expanding it to patients with obsessive-compulsive disorder and even organizing a "DBS Troubleshooting Clinic" for patients whose implantations and initial programming had been performed elsewhere but who were encountering difficulties requiring closer attention.
An important research initiative of Dan's was as founding Medical Director for a study, "Pathways to Healthy Aging in African-Americans," in collaboration with researchers at Rutgers' Newark campus. He had previously completed other research with the same collaborators in Alzheimer's and Huntington's diseases.
His most notable subspecialty expertise was functional movement disorders, where he created a dedicated clinic in 2016, one of the first handful of such services in the country. He was one of the first to successfully implement a physical and occupational therapy program for such patients. Dan was also one of the first to use hypnosis for FMDs. In the fall of 2020, positive as ever despite his illness and frustrated by the lack of available expertise in psychotherapy for FMDs, Dan enrolled in a psychotherapy training program at Columbia. He attended classes until two weeks before his death.
Dan's four teaching awards from students and residents at Rutgers testify to his teaching skills and to his ability to inspire both intellectual and empathetic skills in young physicians. He was always happy to become involved in department administration but was unawed by received wisdom or established authority. His interests outside of medicine ranged from competitive Argentine tango, tap and swing dancing to Medieval literature. He held Latin poetry readings in his Manhattan apartment, which was filled with books on philosophy and religions of the world.
Dan leaves his parents, Penny Moreno and Richard Schneider, his sister, Rachel Schneider, and close friend and caregiver, Kay Tsuji. A memorial will be planned for a time when meeting in person is safer. For information, please register at dansmemory2021@gmail.com.
Dan's unusual and invaluable combination of neurological and psychiatric skills together with his restless intellect and innovative and proactive nature made him a superb physician, teacher, colleague and friend. He is sorely missed.
Lawrence I. Golbe, MD
Emeritus Professor of Neurology
Rutgers Robert Wood Johnson Medical School
New Brunswick, NJ