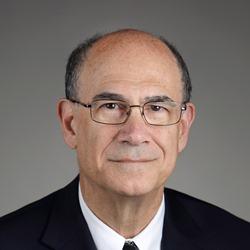 The main goal of the FNDS is to improve the lives of persons with functional disorders. Affected persons have distressing symptoms, have trouble getting the right diagnosis, and have difficulty in finding appropriate treatment. This turns out to be a major problem all around the world. Education of health care professionals has been lacking, and medical care systems are not well organized. Another facet of the problem is that diagnosis and treatment are multidisciplinary, and education and professional organizations tend to be "monodisciplinary". FNDS has been founded to solve all these problems. A major task!
FNDS is a multidisciplinary society, open to neurologists, psychiatrists, psychologists, physical and occupational therapists, social workers, and other interested healthcare workers. We are all friendly, working toward our common goal. We are also trying to maintain good relations with the single discipline societies, and, so far, this is also working well. The main enterprise, being education, our first plan was an international meeting. This was planned for Boston in June 2020 with organization similar to the highly successful meeting in Edinburgh in 2017. We all know what happened next. The world shut down! Our secretariat, under the capable leadership of Kim Schardin, was able to cancel all our responsibilities without financial penalty. Of course, Boston was essentially closed anyway. The Board of Directors had to decide what to do next. June 2021? Our crystal ball suggested that things would not recover by then. June 2022? A tentative YES. And we still think this will work, so plan for Boston, June 19-21, 2022. The program committee is working on the program, and we will be able to announce the details soon.
To get education started, the Board of Directors decided to have a webinar series. Alan Carson, as chair of the Education Committee, has been the principal organizer, and this has gone very well. As I hope you all know, these have been free and live on Thursdays at 11am Eastern (USA) time. The question-and-answer sessions have been lively. The webinars have all been recorded and are available now for members only via the website. This is a great educational resource with wide coverage of topics of interest and importance.
How do you start a new society? Among other things, you need money. Not much in life is free. Many professional societies get some income from meetings, but that hasn't been available to us, so we are dependent currently mainly on member dues. We offered Founding Membership for those persons willing to pay a little extra and got a good response from about 400 persons. Now that period is over, we are offering discounted membership fees when paying several years in advance. Thanks to everyone helping out to get the society moving. FNDS wants to provide to members what they want and need. Let us know how to support you; persons with FND need our help.
Mark Hallett, MD, Dr Med (hon)
Chief, Human Motor Control Section, NINDS
National Institutes of Health